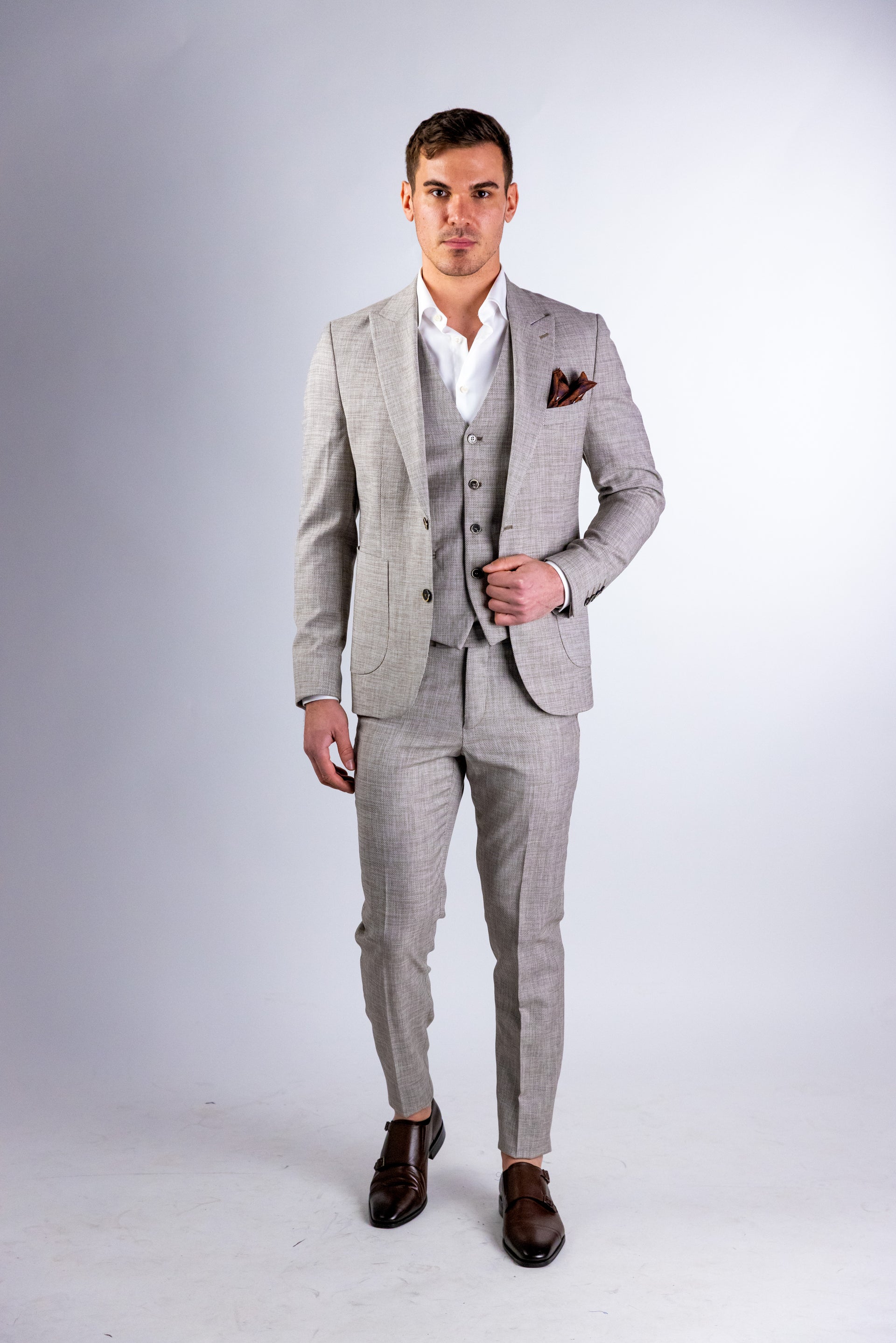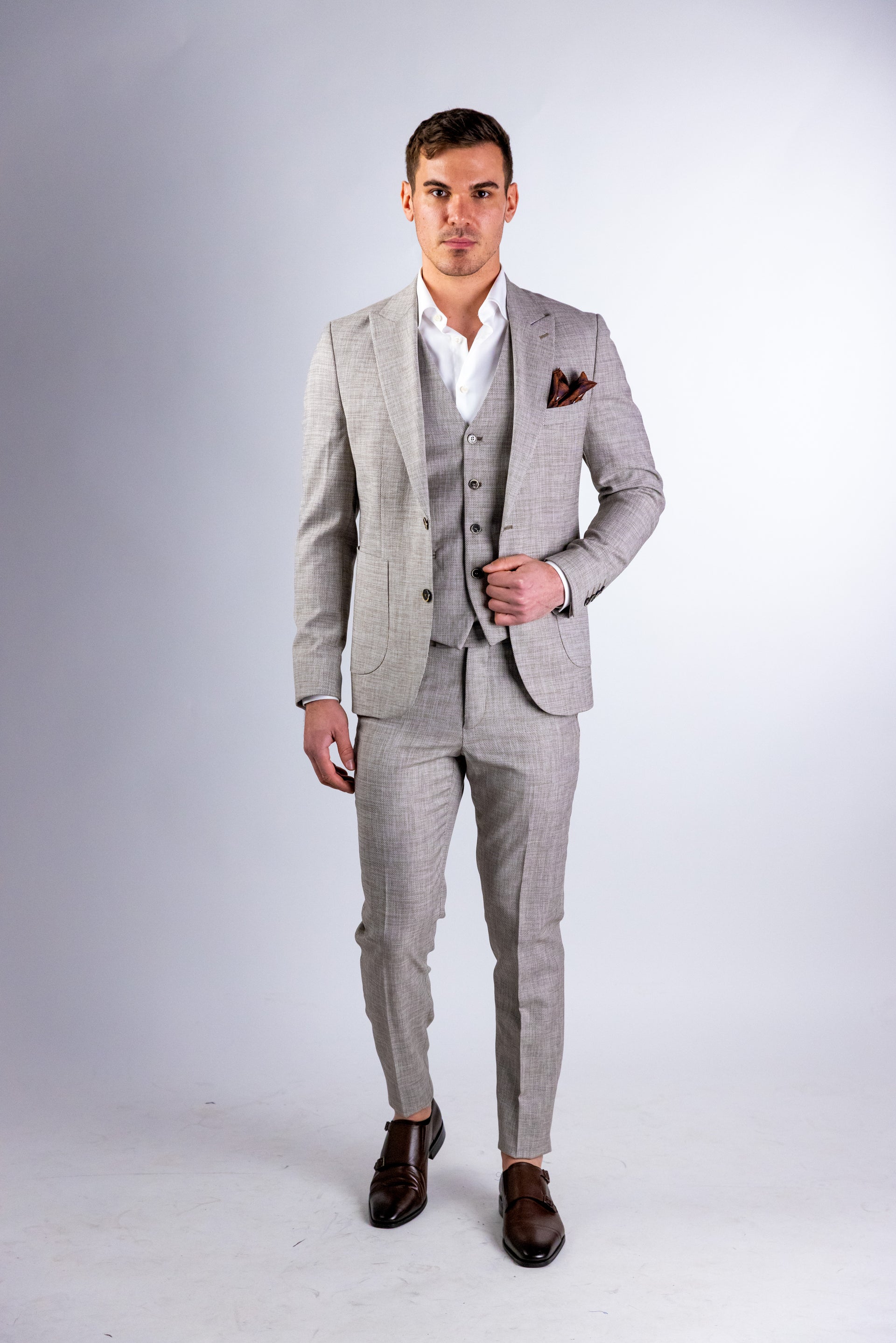 'Haven 2.0' 3-Piece Suit
$895.00
or 4 payments of $223.75 with

Note: 
This style has additional colours (Light Burgundy & Mint Green) only available in-store. 
If your Jacket/Vest and Pant size differ and you wish to purchase split sizes, please use the message bubble located bottom right to request a split size purchase. This can be done before or after an order has been made.
DESCRIPTION

The sharkskin suit is a staple for us at DYONSU. We evolve it every season and never get sick of the fleck in the fabric and how it can be adapted. With the use of colour blocking it creates boldness and texture, the weave itself can lend itself both formal and casual from denim as a sports jacket to a 3 piece for a wedding. This style of suit can always be pulled out when unsure what to wear for the day!

This suit features pastel colours in a classic peak lapel, patch pockets and pearl-like feature buttons. The single-breasted vest has slit pockets and a W finish to allow the belt buckle to show. Trousers are in the matching fabric.

TECHNICAL DETAILS

Made in Turkey. Composition: 65% Poly, 32% Viscose, 3% Elastane.

SIZING & FITTING

 Slim fit, Model Wears 52J/52V/48P

FAQs

Are all products Ready-to-wear?

No, all of our European suit pants are left extra long with raw hems, this is to encourage correct alteration of pant length to fit you perfectly! 

Can Dyonsu alter clothing before posting?

No, unfortunately we are not offering any alteration services to online orders that will be posted. This is due to a 7-day return policy on all online orders. Once a garment has been altered, it is unique to your body and cannot be sold to anyone else!

How do I alter garments I buy from Dyonsu?

If a garment should require altering, visiting your local tailor cannot be recommended enough. If you would like some advice on tailoring or how to find a tailor don't hesitate to message us here on our website.

I've made a mistake on my order, what do I do?

If it is an urgent matter, give us a call during Dyonsu's open hours. Alternatively send us and email explaining the situation or message us here on our website!

Do you offer lay-bys?

Yes! If a customer would like to place an item on lay-by with us just get in contact with all the information of the product you would like to lay-by. We will write up an on-going invoice that will allow you to pay for an item over an agreed amount of time.
THE DYONSU
"PERFECT FIT GUARANTEE"
At Dyonsu, we strive to provide the absolute best experience for our customers, from the moment you walk through our doors right up to the day of your big event. That's why we back every outfit with our Perfect Fit Guarantee.
If, for whatever reason, your garments do not fit – or you're not 100% happy with your outfit – we'll work with you to find another look or provide a full refund within 7 days of purchase.*
*T&C's apply