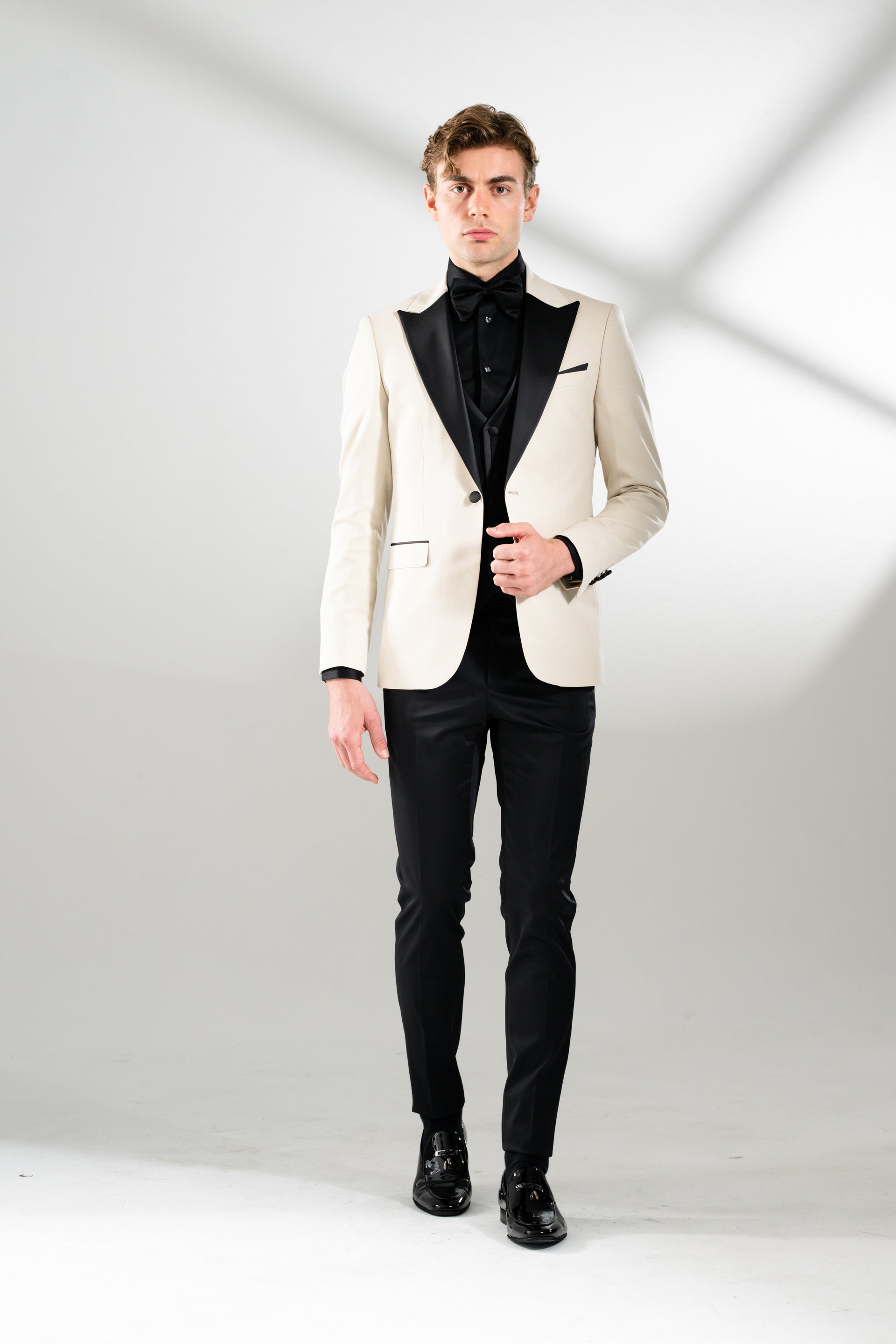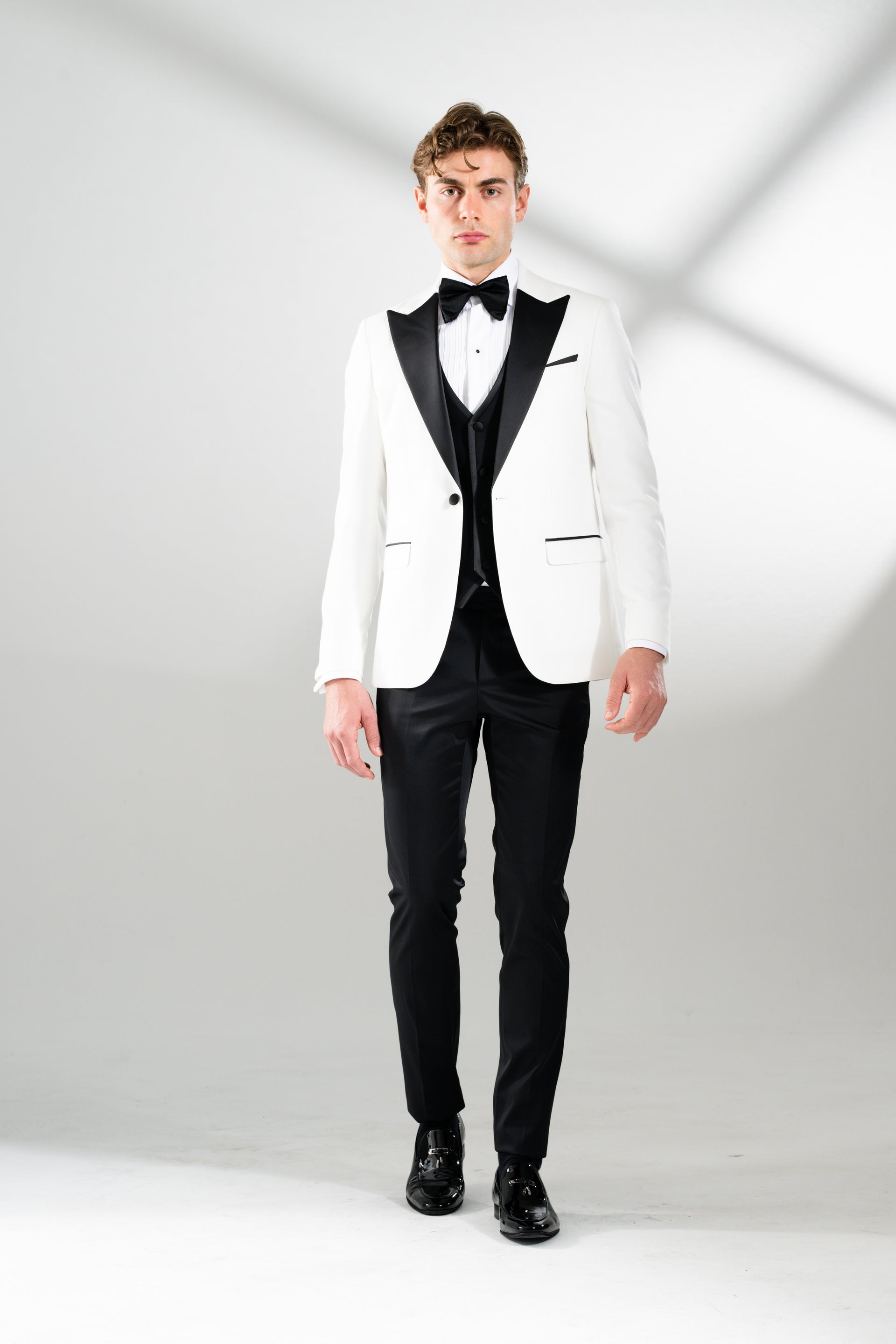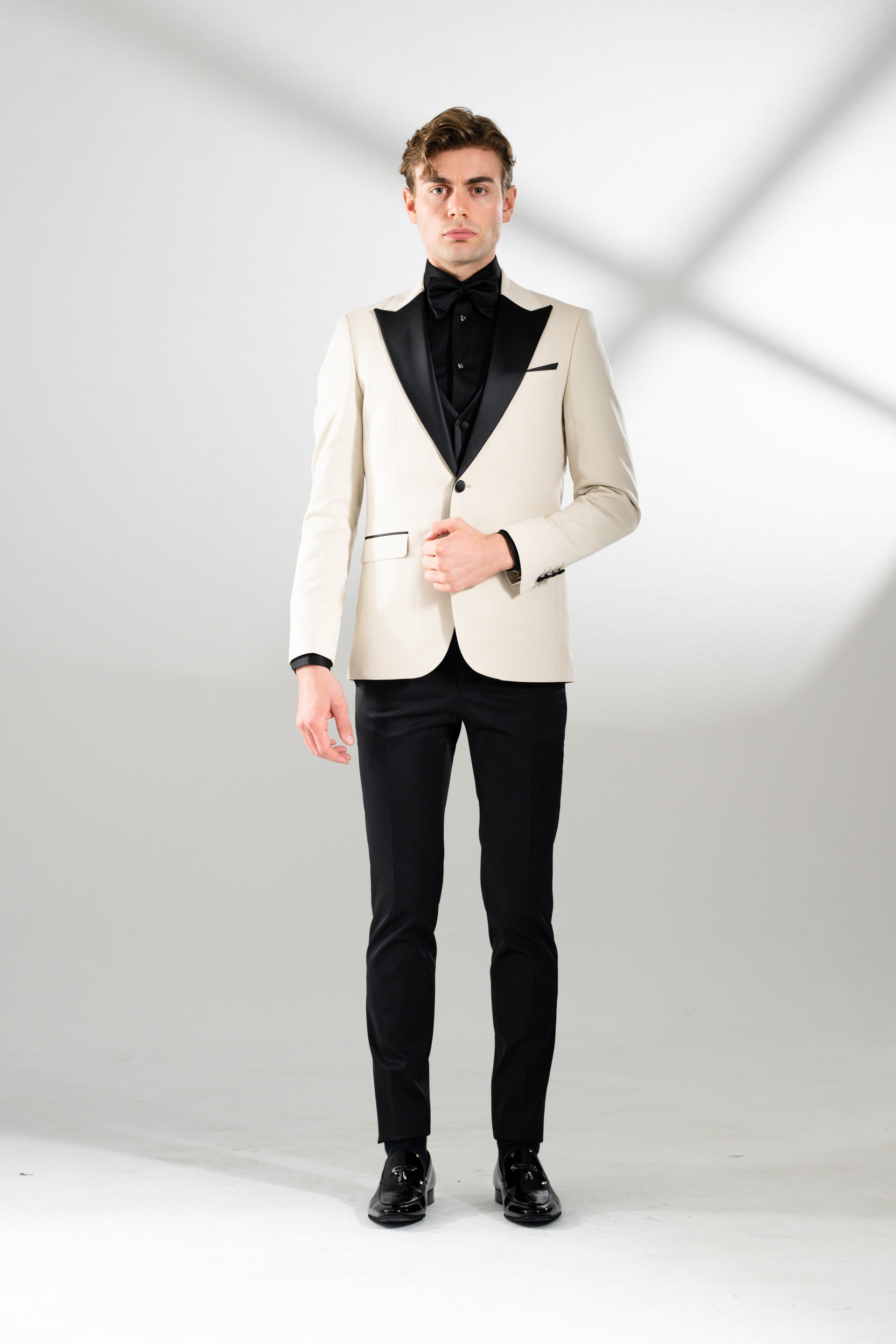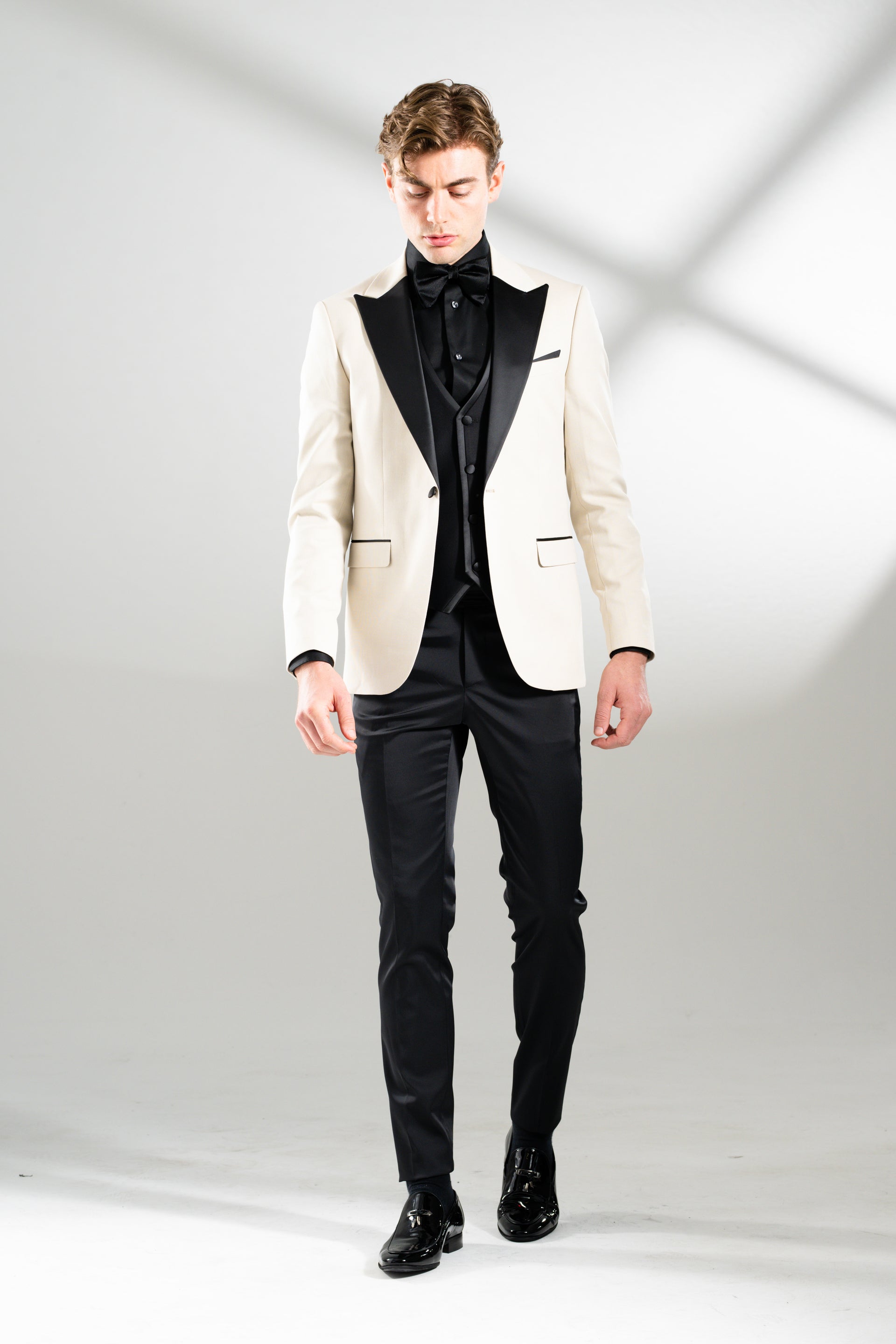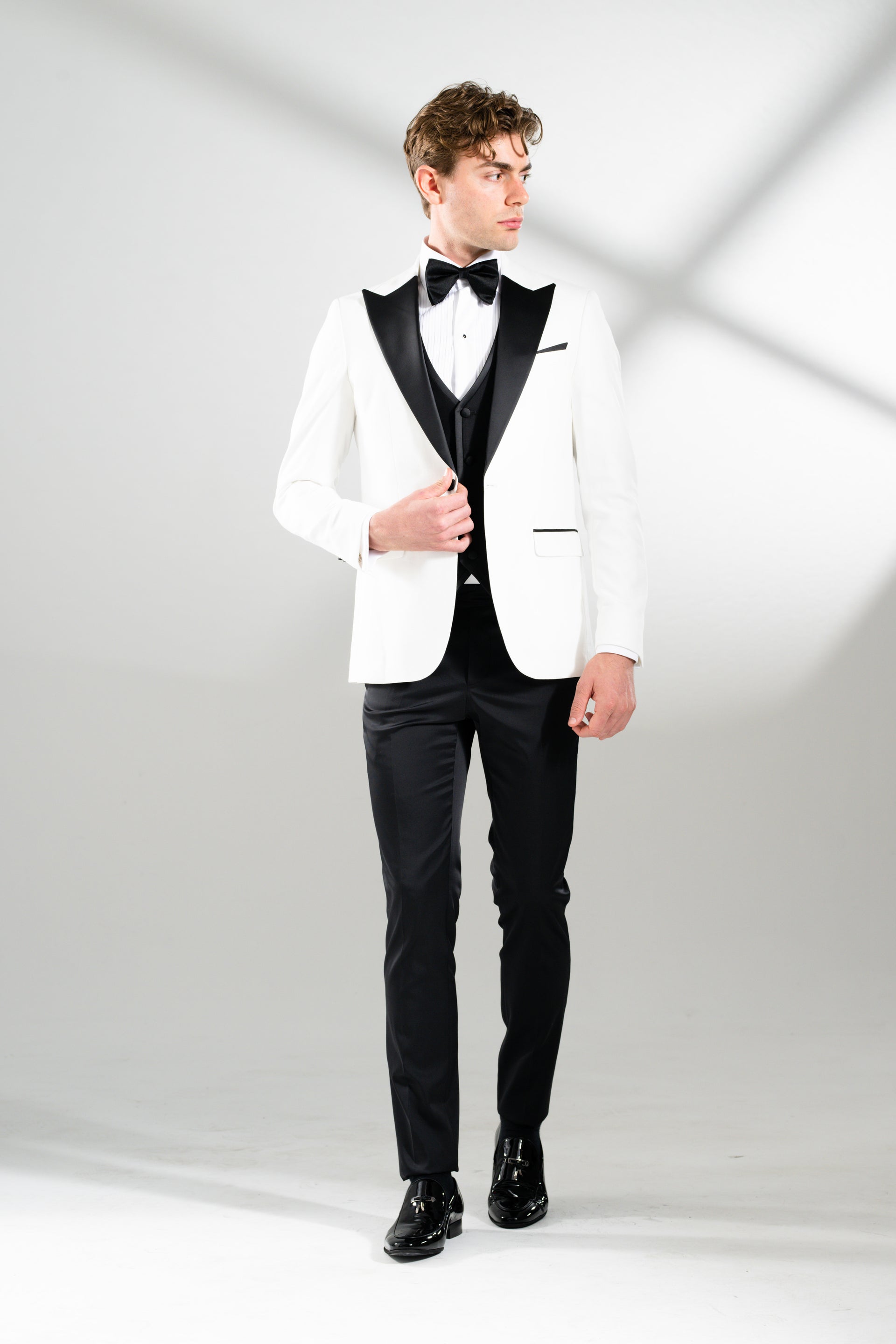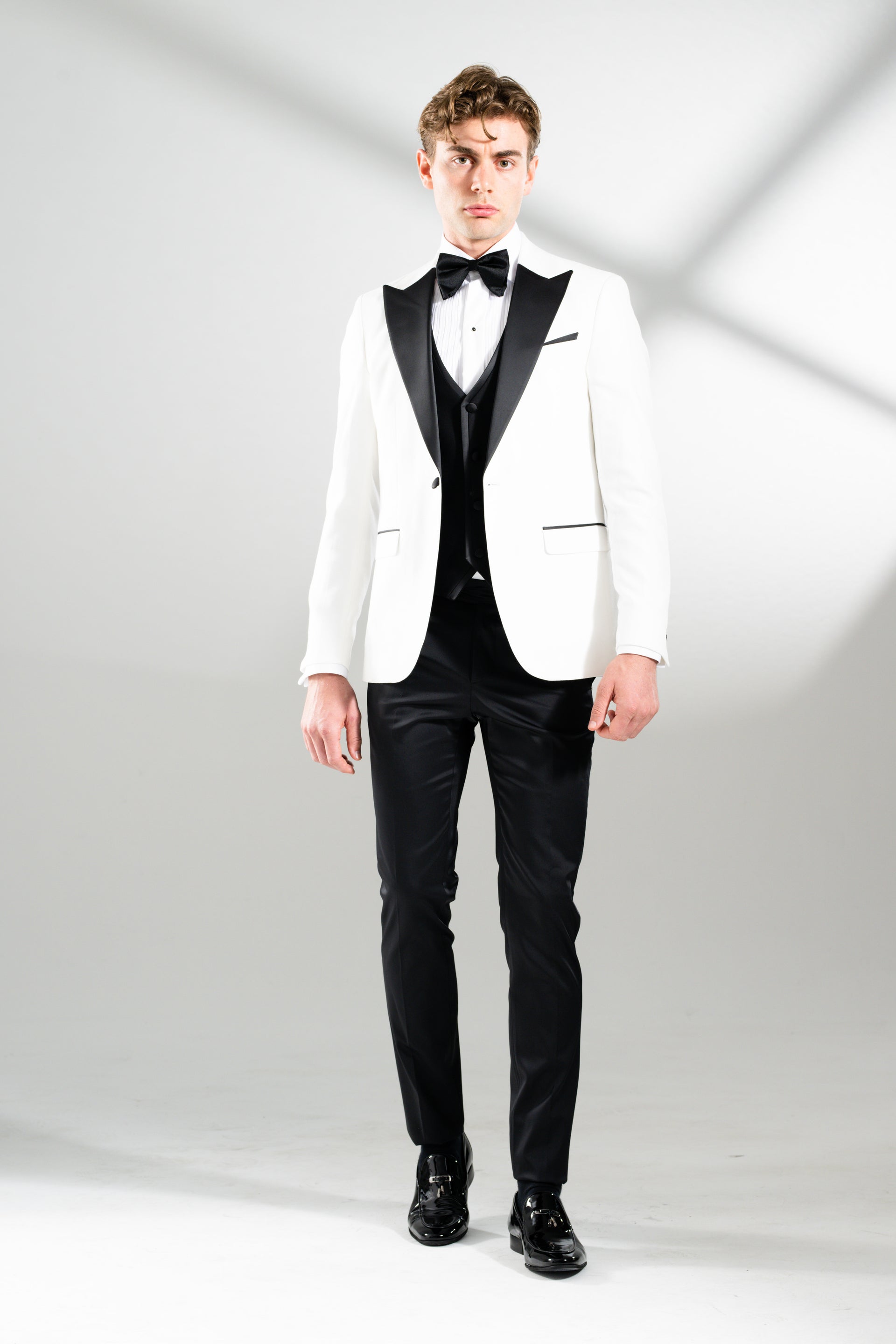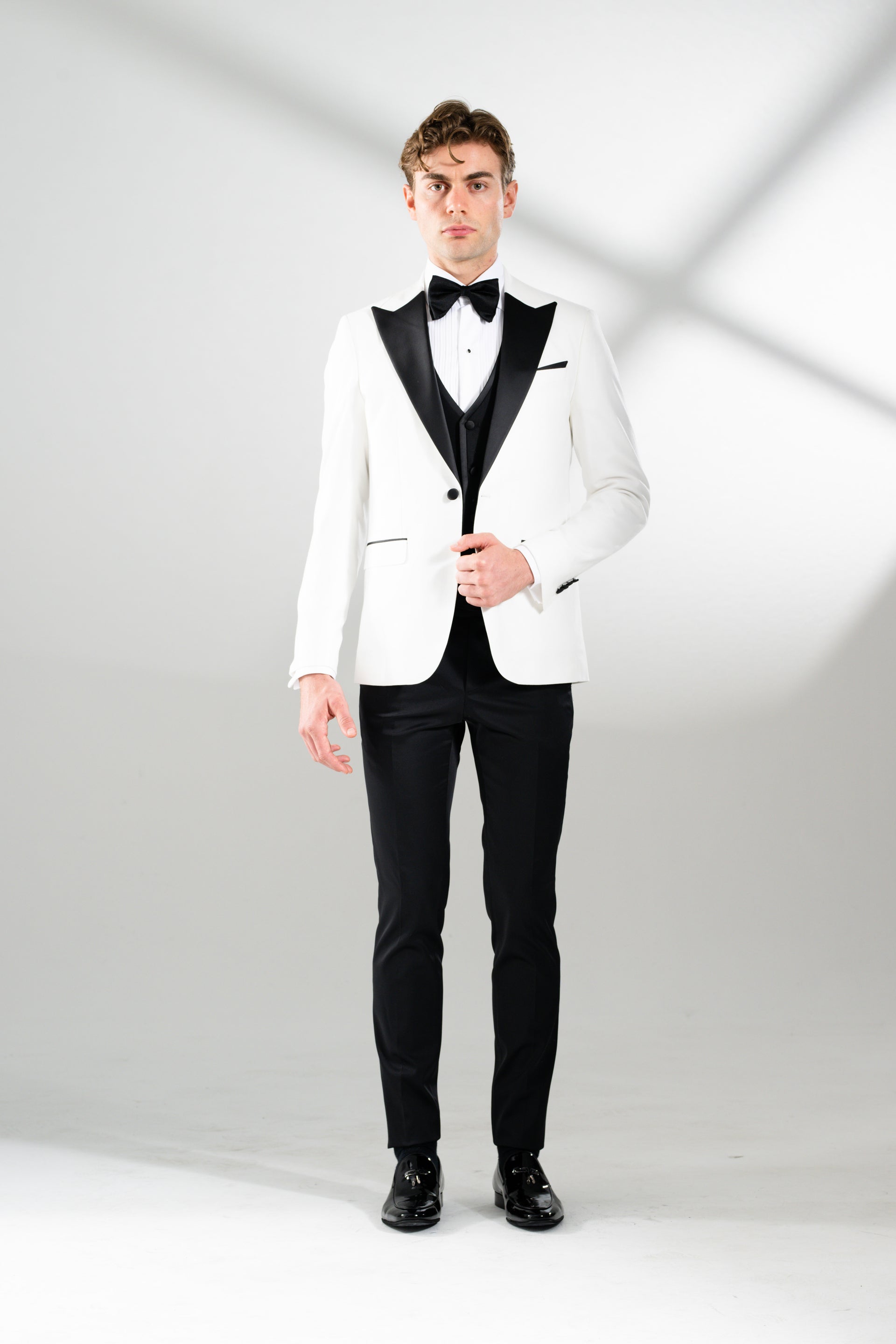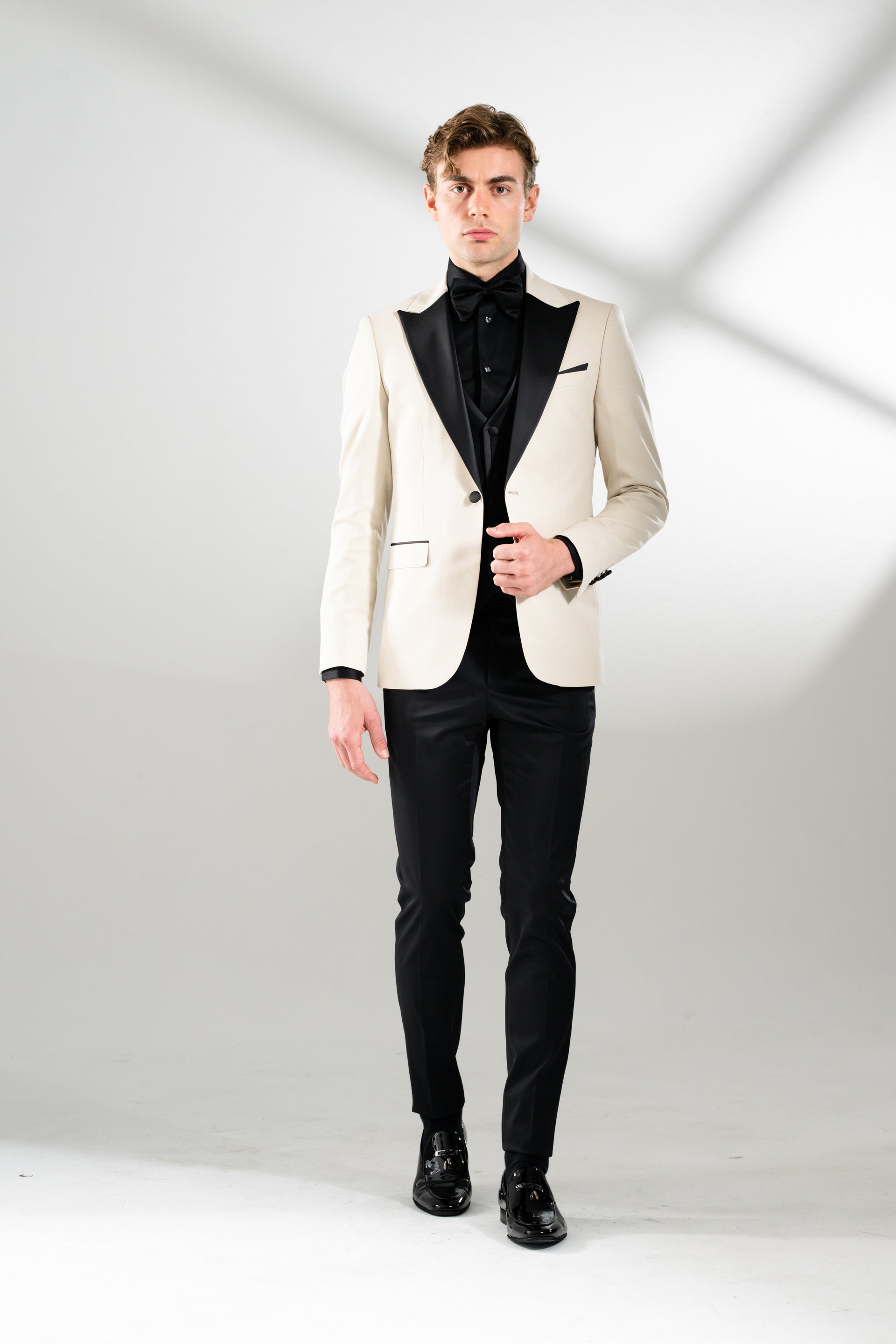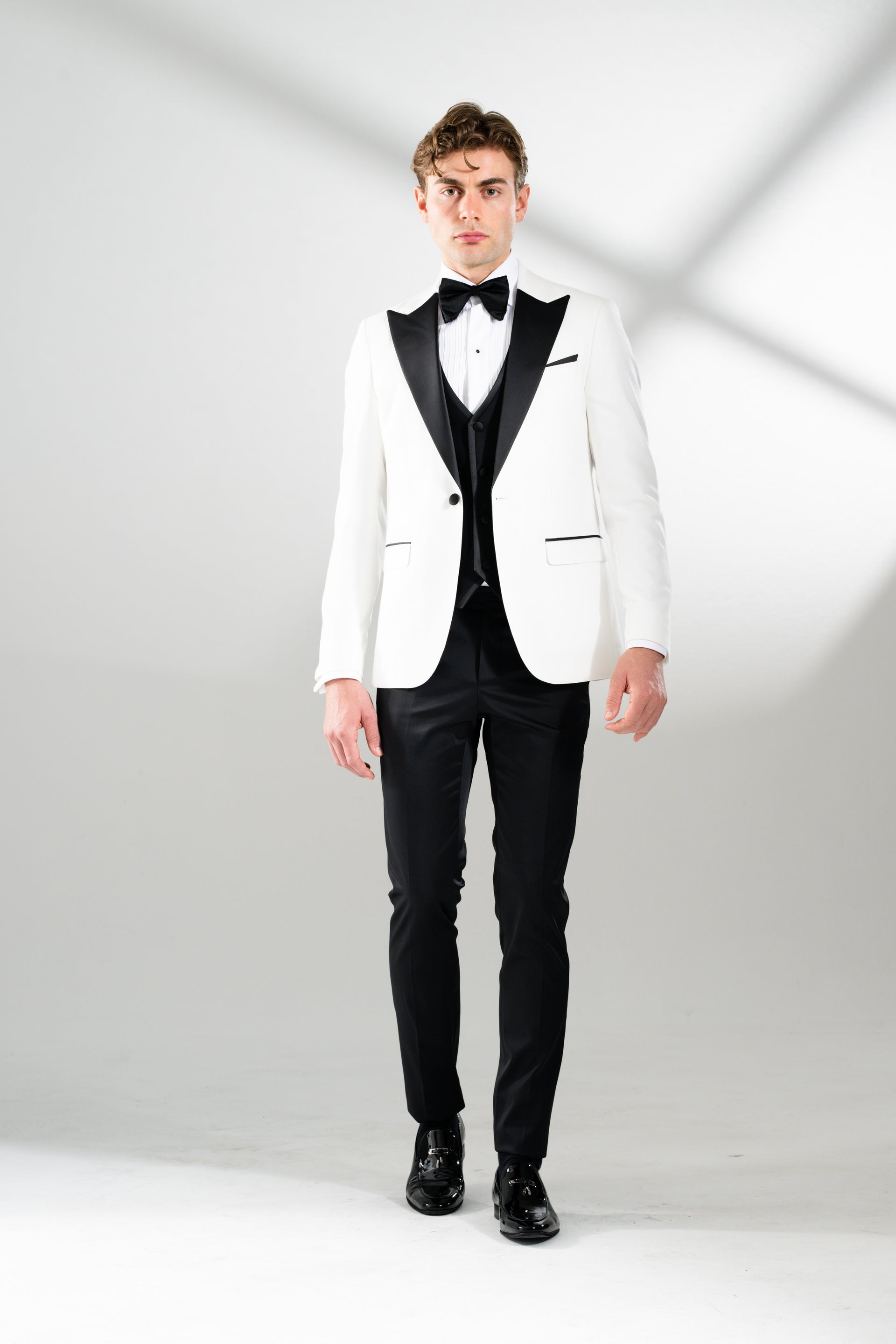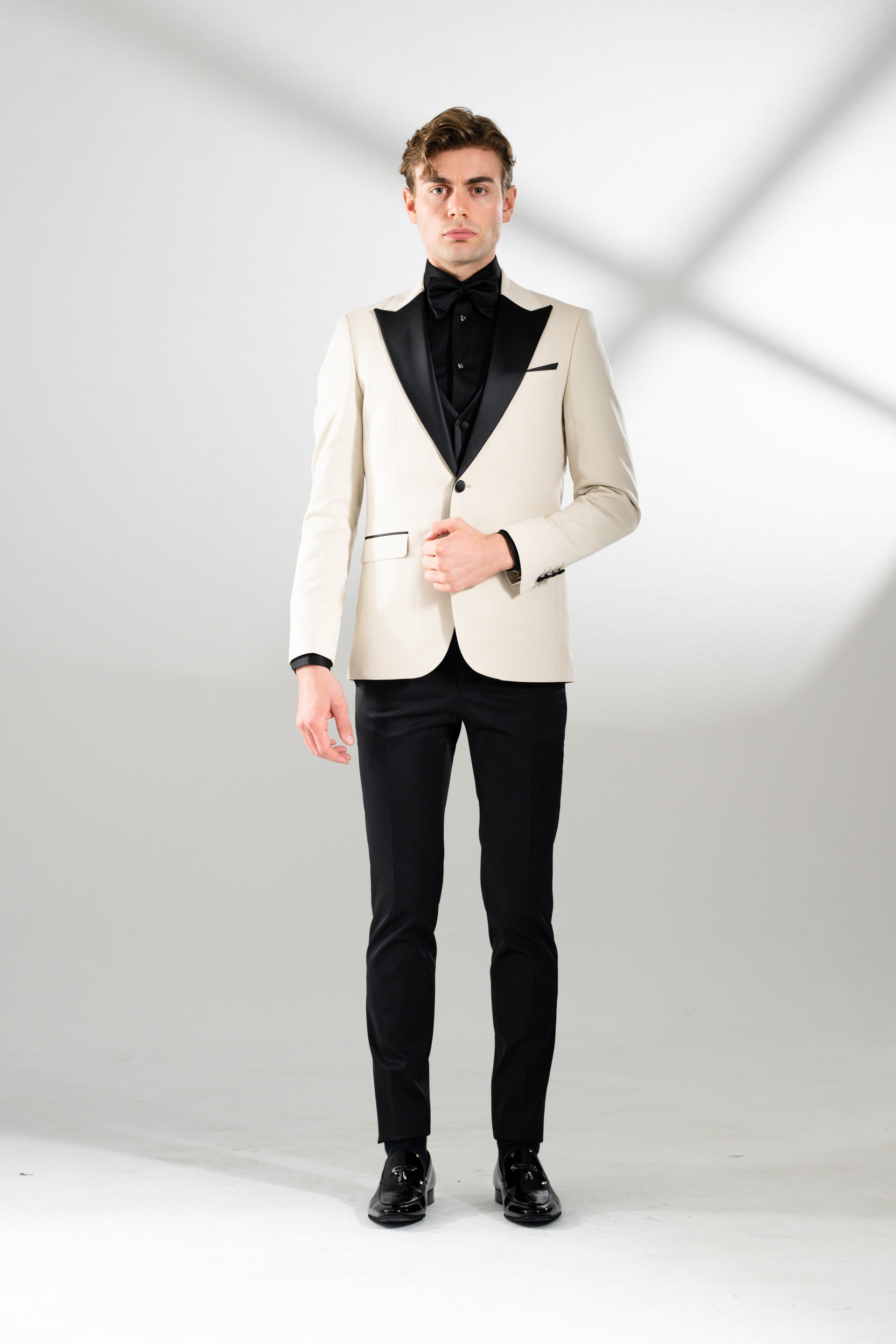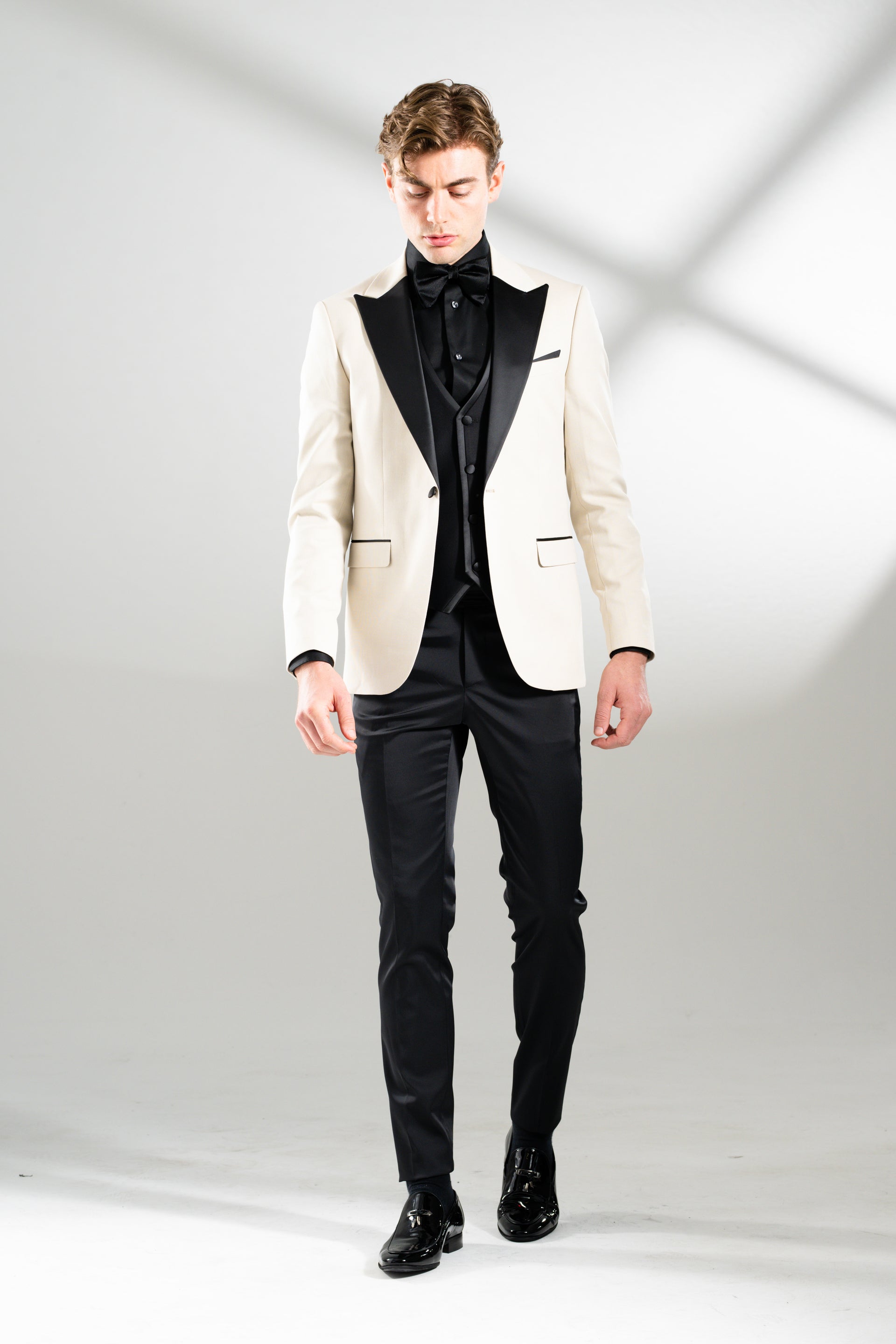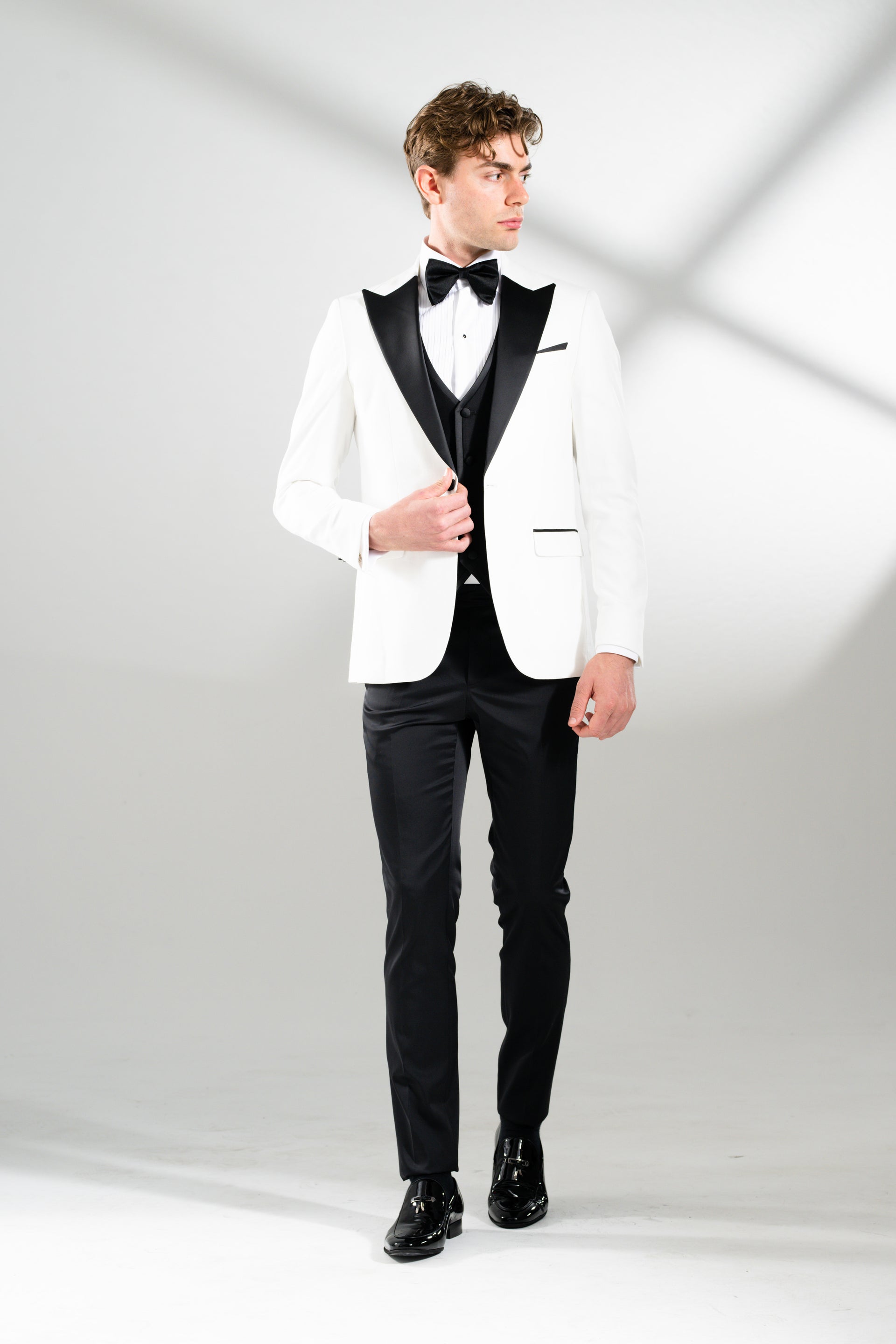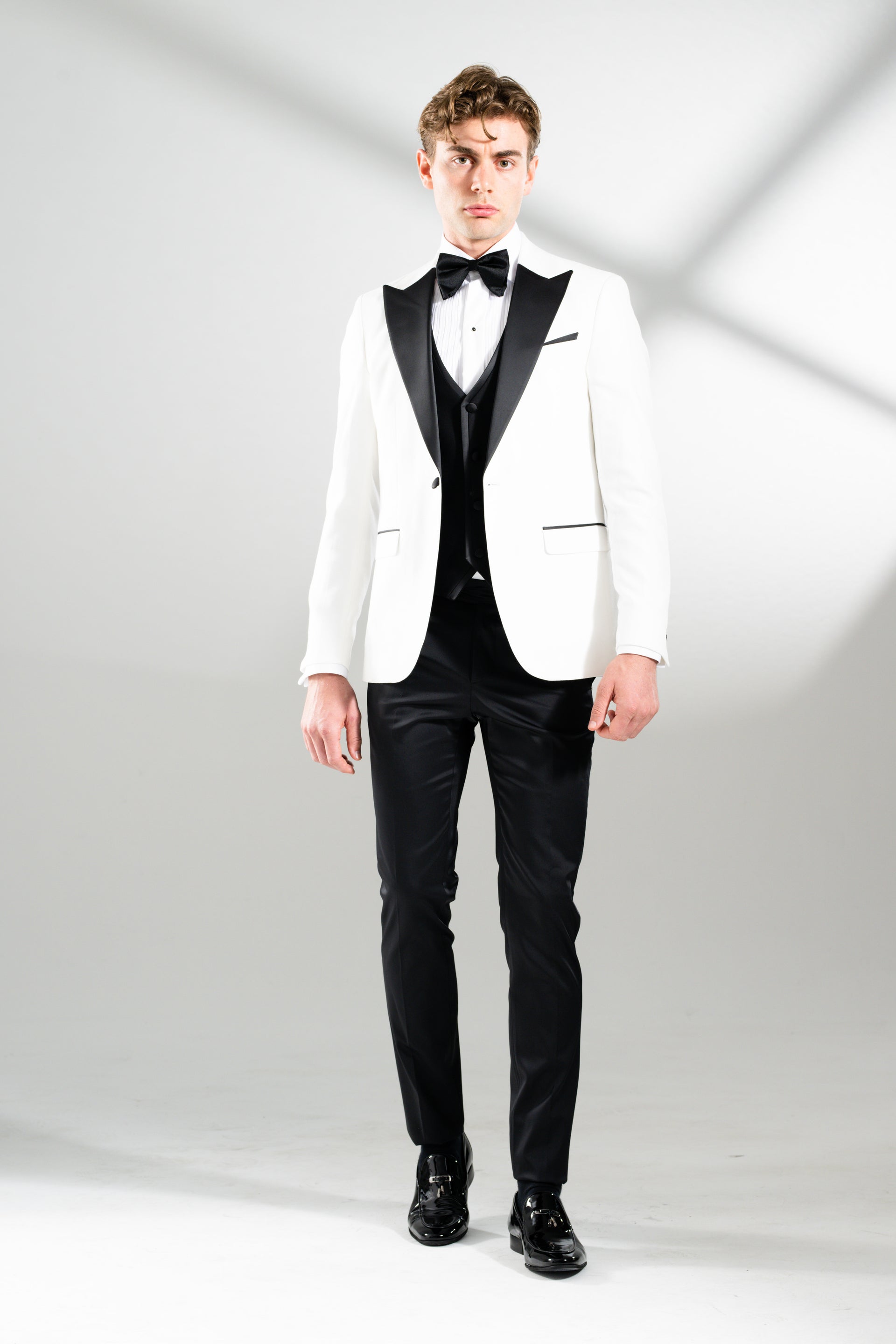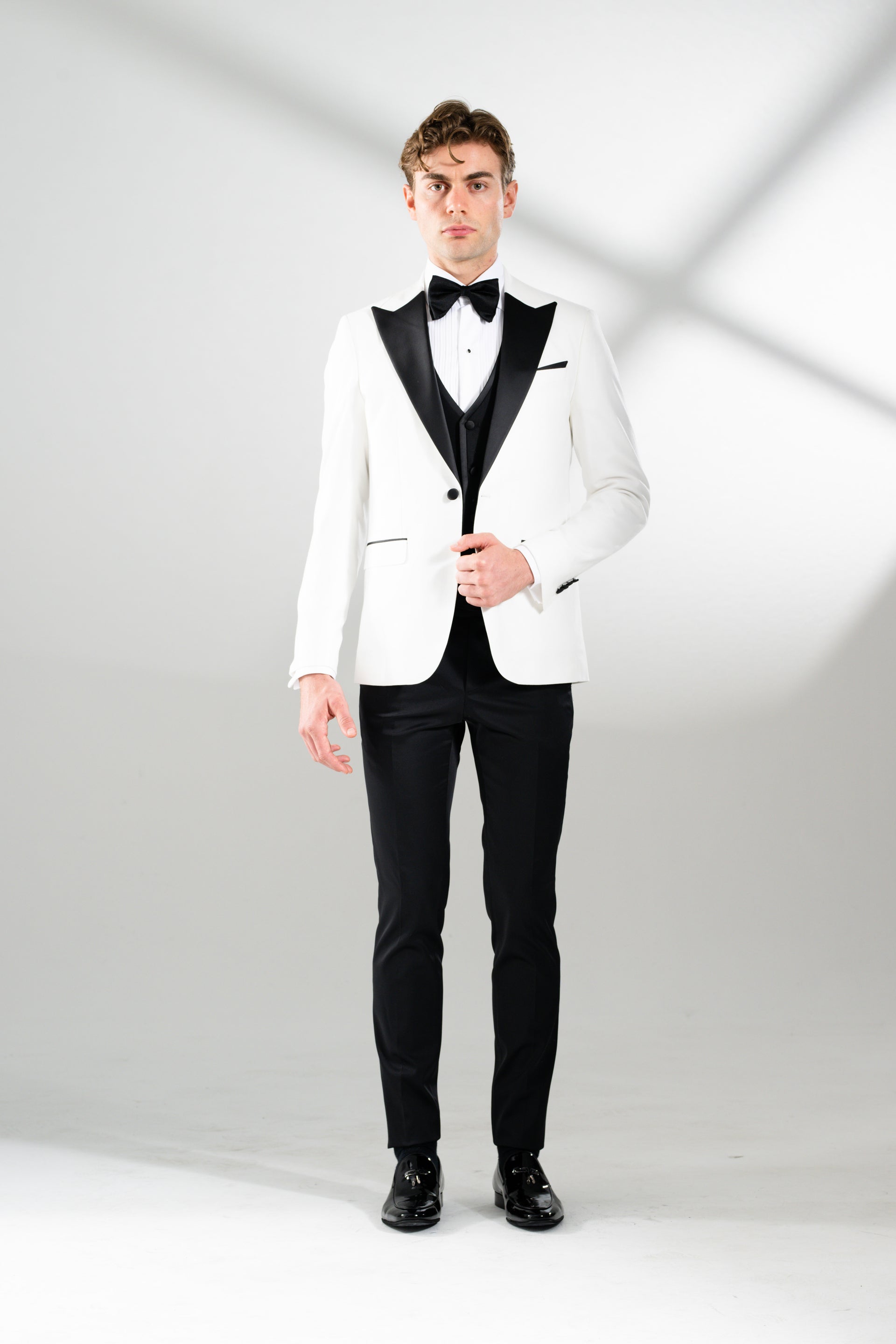 'Crème' 3-Piece Tuxedo
$1,095.00
or 4 payments of $273.75 with

Note: 

If your Jacket/Vest and Pant size differ and you wish to purchase split sizes, please use the message bubble located bottom right to request a split size purchase. This can be done before or after an order has been made.
DESCRIPTION

A simple yet a stylish step away from traditional black, these tuxedos offer much sought after custom colours at an affordable price. Jackets feature satin slits on flap pockets, satin peak lapel and built in faux handkerchief. The single-breasted black vest carries the same satin detailing on slit pockets, as well as right around the edge of the vest. The vest backing matches the tuxedos jacket colour and lining. Pants are stretchy, silky black to tie back into the satin detailing.

Note: We offer these bold and beautiful pieces as a sole jacket or 2-piece jacket and vest upon request. You can contact us on our website or Instagram DM.

TECHNICAL DETAILS

Made in Turkey. Composition: 100% Poly

SIZING & FITTING

Slim fit, Model wears 50J/48V/48P

FAQs

Is this Ready-to-wear?

No, pants are extra-long and have raw hem at bottom. This is to encourage correct alteration of pant length to fit you perfectly!

Can Dyonsu alter clothing before posting?

No, unfortunately we are not offering any alteration services to online orders that will be posted. This is due to a 7-day return policy on all online orders. Once a garment has been altered, it is unique to your body and cannot be sold to anyone else!

How do I alter garments I buy from Dyonsu?

If a garment should require altering, visiting your local tailor cannot be recommended enough. If you would like some advice on tailoring or how to find a tailor don't hesitate to message us here on our website.